11 original tips for rearranging your wardrobe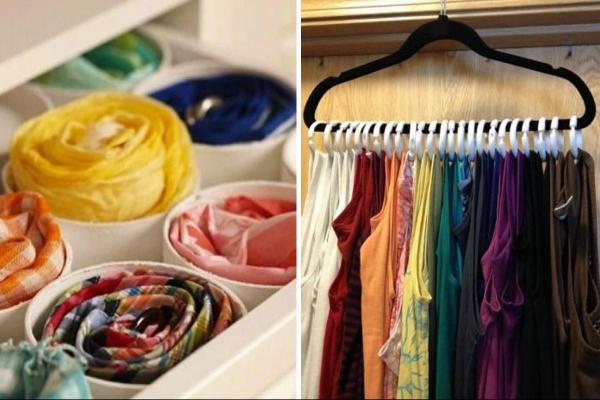 "But where did I put it? "," I can't find anything. Still, I was sure I put it in that drawer, under my jeans! ". Nothing to do, your favorite t-shirt is once again lost in the meanders of your wardrobe. And you have the nerves!
Every time you tidy up you promise to be careful and to keep everything tidy but, due to the short time you have on hand (and lazily), you end up with clothes all over the place. your house or jewelry lying around on the furniture ... In short, to keep everything in order, you would need a real dressing room or a wardrobe as big as a dance hall.
It's time to say stop to this situation ! Because the mess in your cupboards is wasting a lot of precious time. After reading this article, your wardrobe will be a place of order and serenity for you!
Are you ready to save time and space? Let's discover 11 useful ideas to reclaim or create space in our cabinets and drawers.
1) A hanger… with rings! (For ties, scarves etc ...)