Limestone: 4 Natural Ways To Eliminate It Permanently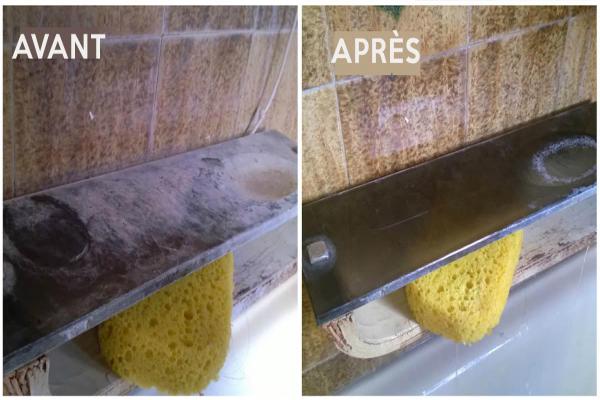 When it comes to cleaning, limestone is surely classified as a "public enemy". It becomes encrusted around the taps, leaves traces everywhere, from the toilet to the bathtub, from the shower to the tiled floor. This is not only a cosmetic problem, it can also compromise devices with scaling of hot water pipes. After reading this article, you will know more tips to fight against lime (and not to make it reappear!).
Before moving on to recipes and remedies, we need to understand exactly what limestone is and how it works. As a sedimentary rock , limestone is mainly composed of calcium carbonate. This is why limestone can easily settle at the base of taps, sinks and on all surfaces in contact with water. So, how can we eliminate it?
If you don't want to use industrial products, which contain a lot of chemicals. You can try following these tips to create a natural homemade anti-lime scale.
There are four methods: let's start with the easiest. Continue reading to find out.
1) Vinegar and salt