Plastic penguins for the opening of the Yulin zoo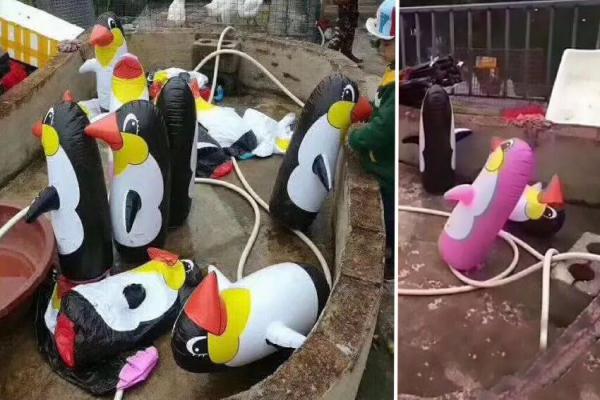 Plastic penguins for the opening of the Yulin zoo
YULIN - While promised to see exotic animals, visitors to a new zoo in China were surprised to discover inflatable penguins…
Advertisements for this new zoo located in the Guangxi Autonomous Region affirmed that future visitors could see rare and exotic animals. Penguins were particularly featured and even appeared on entrance tickets to the park which opened at the end of November.
But the reality was very different. Indeed the only animals in the park were other than geese, ducks and a turtle. As for the exotic animals, namely penguins, they were inflatable…
This more than failed inauguration was strongly commented on and criticized on Chinese social networks, explains the BBC .