Drunk, a Russian steals an armored vehicle to steal a bottle of wine from a supermarket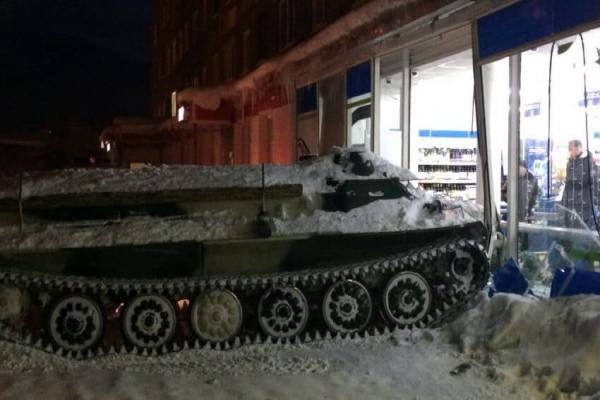 Drunk, a Russian steals an armored vehicle to steal a bottle of wine from a supermarket
APATITY - A drunken man in Russia stole a dark armored transport vehicle from a supermarket window, in order to steal alcohol. He was arrested by the police.
This quirky story took place in the town of Apatity, in Murmansk Oblast, Russia. A resident went to a military flying school to steal an armored vehicle used to transport people, reports a dispatch from AFP via the Ria Novosti news agency .
After getting behind the wheel and driving through town, the man pulled into a supermarket parking lot where he collided with a parked car. Then he rushed into the store window. He then got out of the vehicle and went to look for a bottle of wine from the shelves. The store was closed at the time of the incident.
The police arrested him a little later, bottle in hand ..!